The Highly Fabulous Women brand seeks to uplift, encourage and help transform women so they can be the amazing women they were created to be.

And just as importantly, we love to celebrate women and recognise their contributions especially when they empower other women to do the same.

To that end we have produced the very first HIGHLY FABULOUS WOMEN POWER LIST and published this during International Women's Month.

These women are:-

1. Acknowledged by their peers in their field as very successful.
2. Actively helping other women to succeed, perhaps through a charity, or scholarship, foundation, network, publication, etc
3. Women of our times who understand the power of social media and engage with it to spread their message and influence globally.
HIGHLY FABULOUS WOMEN POWER LIST 2017
1. Michelle Obama, 44th First Lady of USA, Lawyer

Michelle Obama (Girl from the South Side) was the 44th first lady of the United States and wife of U.S. President Barack Obama. Prior to her role as first lady, she was a lawyer, Chicago city administrator and community-outreach worker.
As the 44th first lady of the United States, Michelle Obama focused her attention on issues such as the support of military families, helping working women balance career and family, healthy lifestyles and encouraging national service.

In 2015, Michelle joined President Obama to launch Let Girls Learn, a U.S. government-wide initiative to help girls around the world go to school and stay in school. As part of this effort, Michelle calls on countries across the globe to help educate and empower young women, and she shares the stories and struggles of these young women with young people in the USA to inspire them to commit to their own education.

2. Beyonce Knowles, Pop Music Icon

Pop music icon Beyoncé Knowles might be a powerhouse on stage, but she plays a much quieter, albeit equally powerful role, behind the scenes as a humanitarian. She has donated hundreds of thousands of dollars to organisations such as the Kids Wish Network, Music Rising, Oxfam, Save The Music Foundation, The Lunchbox Fund, Women's Fund for Scotland, Feeding America, Artists for Peace and Justice, and dozens more. The singer has also partnered with major foundations in order to reach out and help others, and has sparked humanitarian campaigns with a global reach. She has headlined countless benefit concerts such as London's "Chime for Change" that aims to spread female empowerment. She has sparked humanitarian campaigns such as the #BeyGood campaign, her most recent effort to spread kindness and humanitarian efforts globally.
Beyoncé's reach as a celebrity is markedly vast, and she uses her fame as a platform to help others. She has inspired countless people to get involved with charity work, especially her fans, with whom she hopes to share the gift of humanitarianism. Beyonce has also created her own foundations with the help of friends and family, including the Survivor Foundation in 2005, which assists families and individuals whose lives have been affected by disasters, and the Beyoncé Cosmetology Center with her mother Tina in 2010, a training program for people recovering from drug and alcohol addiction.
3. Oprah Winfrey, Media Mogul

Oprah Winfrey is one of the most recognisable, successful women in business. While most know her from her television talk show, she runs a successful magazine, O Magazine, and has her finger in many other business ventures such as her production company Harpo. However, she is also very concerned with giving back to the community. She basically has three main branches of philanthropy which she is involved in. They are Oprah's Angel Network, the Oprah Winfrey Leadership Academy and the Superstorm Sandy Relief Effort. She has donated money toward education, disaster relief and other causes. One of the most important things she has done is to open schools for girls in South Africa.
4. Serena Williams, Tennis Champion Superstar

She is the only tennis player in history (man or woman) to have won singles titles at least six times in three of the four Grand Slam tournaments, and the only player ever to have won 2 of the 4 Majors 7 times each (7 Wimbledon titles and 7 Australian Open titles). She is also the only tennis player to have won 10 Grand Slam singles titles in two separate decades. She has won an all-time record of 13 Grand Slam singles titles on hardcourt. Williams holds the Open Era record for most titles won at the Australian Open (7) and shares the Open Era record for most titles won at the US Open with Chris Evert (6). She also holds an all-time record for the most singles matches won at the Grand Slams (man or woman) with 316 matches (through the 2017 Australian Open).

Serena helped to fund the construction of the Serena Williams Secondary School in Matooni, Kenya. The Serena Williams Foundation also provides university scholarships for underprivileged students in the United States. She has been an International Goodwill Ambassador with UNICEF since 2011 and has helped launch UNICEF's Schools for Asia campaign.




5. Karen Blackett, MediaCom CEO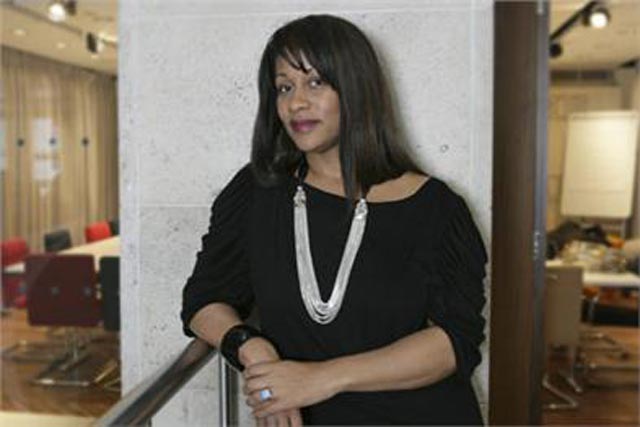 Karen runs the largest media agency in the UK, MediaCom. In her role as Chief Executive, Karen controls £1.2bn of media billings, manages over a thousand people and in 2014 led the agency to win over £119m of new business. In 2012 she launched an Apprenticeship Scheme aimed at enabling young people from all backgrounds to get a foot in the door of the advertising industry.

Karen is also a Trustee of the adoption charity Adopt a Better Way. In June 2014 Karen received an OBE in the Queen's Birthday honours for services to Media & Communications.




6. Sarah Khan, Director and co-founder of Inspire

Sara Khan has worked and actively campaigned for women's rights within British Muslim communities for over 20 years. In 2009 she co-founded Inspire to empower women to challenge extremism and gender inequality. In September 2014 Inspire launched the #makingastand campaign, which was supported by the Home Secretary. Sara is currently working with teachers across the country advising them about the duty of schools – introduced this month in England and Wales - to prevent children being drawn into terrorism. In September 2005 after the London bombings, she sat on the Home Office's Tackling Extremism and Radicalisation Working Group.
7. Baroness Lawrence of Clarendon OBE. Anti-racism campaigner and Labour peer.

Mother of Stephen Lawrence, a British teenager who was murdered in a racist attack in South East London in 1993. She and Stephen's father Neville Lawrence founded the Stephen Lawrence Charitable Trust in 1998 to promote a positive community legacy in their son's name. The Trust provides support and bursaries to young people from disadvantaged backgrounds who want to become architects, because Stephen's ambition was to become an architect. Today, the Trust has a purpose built Centre in South London and delivers innovative and impactful programmes that 'transform the lives of Young People and achieve real social change'.
In 2003 she was awarded the OBE for services to community relations, and was made a life peer in 2013. She has been selected to sit on panels within the Home Office and the Police Service and is a member of both the board and the council of the organisation Liberty and patron of hate crime charity, Stop Hate UK
8. Nimco Ali, Daughters of Eve - anti-FGM activist

Nimco Ali is the director and co-founder of Daughters of Eve. She studied at Bristol University and worked as a civil servant, independent training consultant and Women's Rights Activist for several years. She has written widely on FGM and violence against women and girls within the BME community in the UK. She is the social media and network coordinator for the 'End FGM/ C Social Change Campaign', a programme supported by the government to tackle FGM.

9. Leyla Hussein, Daughters of Eve - anti-FGM activist

Leyla Hussein is an anti-FGM campaigner and co-founder of Daughters of Eve, a non-profit organisation, which works to protect the health rights of young girls from FGM practising communities. She trained as a psychotherapist and has a background as a youth outreach worker. She is also Chief Executive of Hawa's Haven, a collective of Somali women campaigners and community activists raising awareness about gender-based violence in Somali communities in the UK and the Horn of Africa. She is a 'Strong Voice' of Amnesty International's END FGM European campaign. Her documentary The Cruel Cut on FGM aired on Channel 4 in November 2013.

10. Patrice Yursik, Writer, Blogger, creator of afrobella.com

Referred to by some as the Godmother of Brown Beauty Blogging, Patrice Yursik's Blog afrobella.com was the first blog to celebrate natural hair and beauty in all skin colours shapes and sizes.
Patrice has been featured in Essence, Ebony, Glamour, Trinidad Guardian, WWD and Fast Company. Patrice has contributed her writing to Essence, Bust, Newsweek.com, and Ebony.com.
She has been heard on NPR and The Michael Baisden Show, amongst other radio programs. She has covered red carpets at the BET Awards, New York Fashion Week and the Academy Awards. She has worked with PG Beauty as the official partner for My Black Is Beautiful. She has been featured in advertising campaigns for haircare brand Cream of Nature and cosmetics brands like Urban Decay and Lancome, and hosted events for brands including Microsoft, P&G, SheaMoisture and Carol's Daughter.
11. Shaa Wasmund MBE, entrepreneur

Shaa was awarded an MBE for 'Services to Business and Entrepreneurship' and was recently named one of the UK's Top 20 Influential Entrepreneurs by The Sunday Times.
She founded the award-winning Smarta.com, UK's #1 website for small businesses. Smarta has helped more than 12 million people into business and grown an active online community of over 500,000 small businesses.
Shaa's mission is to help small entrepreneurs take action to build businesses they love running and live a life on their terms while being 100% authentically themselves.
12. Joy Francis, Executive director of Words of Colour Productions and co-founder of Digital Women UK.

As a journalist she has worked and written for the specialist, ethnic and the national press, and been a social commenter on BBC radio and TV on both Sky News and ITV. The politics graduate, who also studied film and scriptwriting, is a former BBC script reader and judge for BBC New Writing and Drama divisions, and a former visiting lecturer in Journalism at the London College of Communication. A longstanding campaigner for media diversity, in 2000 Joy launched The Creative Collective Media's National Print Internship Programme, which was identified as a model of good practice by the Society of Editors and in 2009 was selected as a top 30 Europe-wide media diversity programme by the European Commission. In 2011, Joy helped to establish and launch the innovative Diversity and the Media MA at the University of Westminster, the first of its kind internationally, in partnership with the Media Diversity Institute.

13. Karlyn Percil-Merceica, Speaker, author, motivator.

Karlyn is on a mission to help women discover their happy, to infuse more love & laughter in their lives and to find the courage to create and live a life they really love. SisterTalk started out as a small gathering among friends, but as more women realized the impact that these courageously open and deeply supportive talks were having upon their personal and professional lives, the Authentically You Leadership Program was created and more SisterTalk circles were created and a global movement was born.
Karlyn says that sometimes our lack of confidence and self-love manifest into missed dreams and opportunities and we sometimes end up playing small; settling for the average guy who isn't worth our time, missing out on true love and living in the past. The negative self talk fuels our FONBE -(fear of not being enough) & FONDE – (fear of not doing enough). I lived that life and I want to help you not make the same mistakes I made. I can help you create a life you love."

14. Makini Smith, Author/International Speaker/Mentor

Makini believes that every woman's power and purpose is as unique as her experiences. Authenticity is everything. Whether she is speaking to teen girls, corporate audiences, the clients of women's shelters or a small circle of women in a group coaching session, she always speaks life changing truth. Her greatest fulfillment has come from using the good, bad and ugly of her life to inspire and empower other women to begin to heal themselves and let go of shame and fear. She took her truth and experience from the stage to the page, pouring her heart into her two books A Walk in Stilettos: How to Get Through the Struggle With Grace and A Walk in my Stilettos: 111 Affirmations to Help You Heal.
Being bold in her truth has earned Makini a reputation amongst her peers as a resilient, integrity-powered professional and an example of strength and courage. She has been recognized by several organizations including making the Canadian International Black WOmen Event's list of '100 Black Women to Watch in Canada' and being placed on the Black Canadian Awards 'National Wall of Role Models.' She was also the first woman featured at Chapters Indigo's 2016 International Women's Day event.
15. Camille Mitchell, Architect

She's an advocate of equality in her field through the organization Building Equality in Architecture, Toronto (BEAT), which offers mentoring and networking to women in architecture and she is tapping into diverse communities through youth mentoring.
She believes people wouldn't imagine minorities as architects and says black women are very rare in architecture, and that it's exposure to the profession that is missing. Her father was a draftsman and that helped her find her way but if he wasn't there, she believes she would not be doing the work she is. She is a mentor to those who are interested in becoming Architects through the Royal Architectural Institute of Canada's Syllabus Program.
16. Tobi Olujinmi, Attorney at law, International Public Speaker and Creator of WTalk Network

Tobi is the founder and creator of W TALK NETWORK, an Entertainment & Faith Network for Women. With a reach of 19,000 she empowers Women to explore Faith via Entertainment. The WTALK digital Network centres on four main themes; Entertainment, Empowerment, Faith and Lifestyle. WTALK, "Women Talking" delivers high quality entertaining content for the everywoman, sharing empowering stories, exploring the Christian Faith and having enriching conversations. Her community consists of women across the globe that can find a place to belong as they navigate the adventures of life together.
17. Dr Karen Johnson, Author, Honorary Diplomat, (Safeguarding, Women Empowerment and Social Care) at World Humanity Commission.

Her passion, skills and commitment are evident in her volunteering at women's domestic violence charities and refuges in Liverpool. She improves victims confidence by providing both support and counselling. She delivers her own courses on alcohol and drug rehabilitation for victims of domestic abuse, as well as using social media, Public Speaking, Radio and TV to raise awareness for victims globally (Africa , Indonesia, Turkey etc).
She also provides training to doctors, social workers, refuges, etc on how to recognise and deal with victims of abuse and help them to break silence, A key element of her work is to empower women and young girls, teaching them about the tactics of a bully/dominator and how to react safely. To stop abusive relationships forming with education and knowledge.
18. Sherry Ann Dixon, Lecturer, Journalist, Media Personality

Sherry is known for empowering and inspiring people to be confident and to be the best they can be. From celebrity makeup artist , PR expert to Magazine Editor she is one of the most sought after women Empowerment Speakers in the UK.
Sherry Dixon has interviewed celebrities such as Dr. Maya Angelou, Nelson Mandela, Iyanla Vanzant, Barry White, Luther Vandross, Pam Grier, Nia Long, Cedella Marley, Whitney Houston, Alice Walker, Terry McMillan, John Holt, Dr. Grace Cornish, Dr. Anita Defoe and many more.
Furthermore, Sherry has written for a plethora of publications including The Guardian, Sunday Observer, The Times, The Voice, Washington Observer as well as been featured on television and radio shows for BBC Worldwide helping to dispel the myths surrounding health and beauty for women of colour.
Yet essentially, it is her desire to mentor other women that has won her much applause and recognition.
19. Funke Abimbola, Top UK Lawyer

Funke Abimbola is the most senior lawyer in the world's largest biotech company Roche.
Based in the United Kingdom, she is a practising solicitor leading the legal and corporate compliance, company secretarial and data protection functions that support the company's pharmaceutical operations in the UK, Ireland, Malta and Gibraltar. Her diverse team provides first class support on commercial matters, intellectual property, competition, employment, litigation, pensions, data protection, pharmaceutical, regulatory, corporate compliance, anti-bribery & corruption law.
Although advised to steer clear of corporate law as this area of legal practice was "too competitive for a black woman", today she is a multi-award winning solicitor, and the most senior black lawyer working within the UK pharmaceutical industry and the most senior globally. In addition, she is a multi-award winning diversity campaigner and has received both national and European recognition for her diversity work.
20. Tola Onigbanjo, CEO of 'Women4Africa' and 'The Solid Woman', Entertainment Journalist, Author, Motivational Speaker

Tola is listed in the 'Top 100 Women Who Inspire Us and in the Afroelle Mag 2013 PowerList; she is also a Radio personality/Presenter. Tola has a passion for women and empowerment. She has managed and delivered at numerous conferences around the UK.

Her book "Steps" has propelled her to Multiple platforms and conferences to do with the subject of family with a woman's emotions at the center.
Women4Africa was birthed out of her lifelong passion to see women honoured and celebrated for their good works and contribution to society.
When it comes to gender equality and empowerment, she continually reaches out and engages with many women and organisations to make this a collective reality for Africa. In fact, Women4Africa was approached to participate in facilitating a workshop for part of the 'Commonwealth Study Conference' to a group of commonwealth leaders from all over the world.
Women4Africa provided influential business women to address the delegates who received amazing feedback. These are just some of the ways that Tola continues to elevate women and make sure they count.

Her latest project, The Solid Woman, is the empowerment arm of Women4Africa.
21. Dr Pauline Long, Serial Entrepreneur, Media Mogul, and Philanthropist

Dr Pauline Long is a multi-award winning entrepreneur, philanthropist, media mogul, TV producer and presenter who has been listed on Black Women In Europe Powerlist, named the most outstanding woman of the year(2016) and Europe's most powerful woman for changing many lives through BEFFTA. The graceful humanitarian is the most celebrated African woman in Europe with over 120 awards given to her for endless service to the society.
She is a global ambassador for Universal Peace Federation(UPF). She is the Owner and founder of Europe's biggest award ceremony for black and ethnic personalities in showbiz and leadership - BEFFTA and owner of award winning film studio East End studios, Mr and Miss East Africa UK. Dr. Pauline Long is a popular TV presenter on Sky Channel 182 who has transformed lives through Pauline Long entrepreneurship Foundation and Pauline Long Show.
She mentors several youth through Pauline Long Empowerment and mentorship club Her persistent and long-term support for women has led her to establish these two powerful projects: GAWW(Global Africa Women's Week) and WAW(Women Appreciating Women) Dr Pauline Long is an ambassador and patron for over 20 charities and organisations including ambassador of The Nelson Mandela Book Of Tribute She sits in the executive board of Women Economic Forum and also a Vice Chair of Forum for Asian, African and Caribbean Women in Politics(FAWP).

22. Aprille Franks-Hunt, Master Business Coach and Strategist, Filmmaker, Author and Philanthropist.

Aprille Franks-Hunt is the Founder and CEO of Women Recharged, a transformational movement that amplifies women's voices and triumphant stories of truth, and Coach, Speak & Serve™ (CSS), a next-level distance learning platform that helps modern-day authors, speakers and coaches maximize and monetize their messages.
Her whip-smart coaching philosophy is rooted in strategic planning, sustaining action and implementation, an approach she honed while revitalizing multi-million dollar commercial real estate portfolios as a consultant. When their high-stakes ventures were failing, investors and asset managers turned to Aprille to breathe new life into their businesses and bank accounts.
Aprille has revolutionized the concept of online community building and engagement, establishing an elite, high-result society with thousands of entrepreneurs who are impacting the world in monumental ways, Her formula for success is simple – faith, action and continuous education.
Aprille understands that media, in all forms, is the best way to ensure her message gets out. With her recent anthology, Fabulous New Life, she gave a select group of women a life-changing opportunity to share their authentic journeys to now, and skyrocketing all 46, first-time co-authors, to best-selling status.
23. Rev Jacqueline Peart, Mentor, Speaker, Poet, Author

Rev Jacqueline Peart is the founder and CEO of Jacqueline Peart International Ministries (JPIM) She has dedicated her life to developing programmes such as Women Inspiring Women, The Wholeness Academy, yearly retreats and so much more .
Jacqueline also works alongside church/ministry leaders making in roads to impact their local communities. She is the Director of Training with Purpose International (TWPI) which is an award winning company that focuses on leadership, management and employability skills training and consultancy.
This company like everything Jaqueline is involved in is people-centered to inspire them to be the best we can be….."Get it right inside, get it right outside" is its the motto.

24. Marcia Brown Executive Director and Founder of Trust 15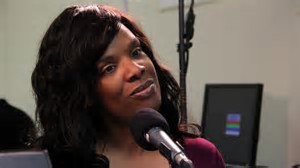 Marcia founded this Youth Community Support Organization in 2011. It is a not-for-profit organization that provides youth in Toronto with programs that promote and facilitate positive behaviour, creative expression, and cooperative working skills. It exists to give children in the community the social and educational tools to succeed in society. This is accomplished through mentoring and positive role model intervention.
Every week, it opens its doors to 120 youth in the community through programs such as Ladies on the Rise, Girls on the Rise, after school drop-in programs. It provides a safe, nurturing space for young people to discuss and find solutions for real life issues surrounding self-esteem, conflict-resolution, abuse, violence, peer pressure, and family life. It connects youth with mentors, professionals, and community leaders who network with the group members, teaching them crucial tips for success and inspiring them to believe in themselves, their talents and their futures.
25. Diane Robertson Martin, CBE Survivor, Activist, Writer, Director, Counsellor

Having survived prostitution and trafficking in her late teens, Diane, a qualified counsellor, has spent nearly 20 years supporting women to exit prostitution; with 15 years as the Founder and Director of a specialist service for women involved in or having previously exited from street prostitution; developing a range of services from street outreach, drop-in and court diversion through to aftercare, counselling and life skill groups.

In 2012 Diane started Dovetail Initiative which works with London Borough partnerships, the police and other organisations to develop and improve strategy, policy, service development, prevention and exiting options within a violence against women and girls framework. She is also involved in campaigning for an End Demand approach to prostitution legislation as well as working with Church leadership in progressing work around prostitution and trafficking. . In 2013 Diane was awarded a CBE for services to vulnerable women in prostitution.
26. Imtaz Khaliq, MBE, award winning Bespoke Tailor

Imtaz Khaliq MBE has been named by Cosmopolitan as one of the four top tailors in London. She was awarded an MBE for her services to the fashion industry in the 2010 New Years Honours list. Her award-winning tailoring business has been established for 20 years. Imtaz creates exclusive garments for both men and women. She has vast experience in designing suits and dresses for special occasions such as weddings. She also holds one-to-one tailoring classes, which have been featured in Time Out magazine.

Imtaz has created designs for a number of high profile clients including actress Michelle Pfeiffer, weather presenter Sian Lloyd and news presenter Kay Burley. She also continues to get press and has won awards for her business. Imtaz gives talks and continues to campaign for skills in the fashion industry.

Her teaching studio is a great initiative and she is able to pass on the skills of tailoring. Her clients and students come from around the world. She hopes to offer a qualification in the future and currently offers residential courses in France.

27. Dr Bola Olabisi, Social Entrepreneur, Author,

Dr Olabisi is the Founder & CEO of the UK based Global Women Inventors & Innovators Network (GWIIN) covering various regions in Africa, Europe, Asia and Latin America. With over 25 years in enterprise and knowledge transfer programmes. Dr Olabisi's main goal is to increase the amount of knowledge transfer in the area of enterprise, innovation, technology and intellectual property rights in order to alleviate poverty, create jobs and wealth for many of the disadvantaged. In 2006, she partnered with London Metropolitan University and currently works closely with the Accelerator, a part of the University.

Her work serves to raise aspirations, improve self confidence and self esteem, increase motivation and broaden horizons and experience.
Her goal is to develop & encourage the growth and emergence of women in entrepreneurship.
28. Harriet Minter, Journalist and Broadcaster

Harriet Minter, journalist and broadcaster, at W+K. Harriet founded and edited the Guardian's Women in Leadership section. She now writes a column for them on Women in Tech as well as hosting The Badass Women's Hour on TalkRadio. She's written for publications including The Times, Huffington Post and The Pool.
Harriet believes that the media has played a big role in enforcing the gender stereotypes we live within, and think it's now our job to try and change some of these stereotypes. "We have a responsibility to keep the pressure on business to change how it behaves and to make the workplace better for everyone. We need to keep asking the questions to keep the debate alive. I love being a part of that."
She regularly speaks on the future of digital media and women's rights.

Harriet's mantra is 'Proceed until apprehended', looking at the links between failure, creativity and success.
29. Eden Hagos, Black Cuisine Educator and Culinary Journalist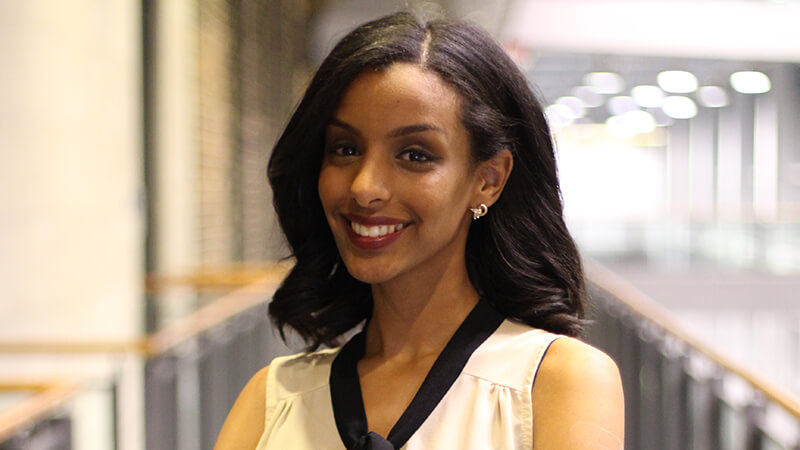 Eden is the founder of Black Foodie, an online platform that explores food through a Black lens. She aims to celebrate food from the African diaspora. For Eden, travel is more than just a passion - it helps her connect with the leading Black chefs, restaurants and food entrepreneurs that are creating magic in the food world. She has hosted a series of pop-up Black Foodie events in Toronto, DC, Atlanta, and London, UK and has had her work featured in Afroelle Magazine. Eden has event attendances of over 5,000 and has atrracted significant media attention. She is a participant in the Hook It Up Programme which is a support programme for young social entrepreneurs.
30. Emily Mills, Media Executive and Founder of How She Hustles Network

How She Hustles is an online network that connects 5000 women through social media and special events.
Emily's current project is HERstory in Black that features 150 black women across Ontario doing fabulous things in the community.
In May 2010, Emily started How She Hustles informally with 50 women. How She Hustles is now growing into an international brand without any paid advertising or corporate sponsors – the buzz continues to build through a thriving online community of social influencers and supporters across social media.
The network connects diverse women, largely from the 25-49 demographic, representing the fields of media, technology, finance, arts, entertainment, law, education, health, social work, fashion and more. Emily was named one of 100 Black Women to Watch in Canada and received the inaugural Women's Empowerment Award at the Black Canadian Awards.